Time To Be You -
Retirement Living
You may be worried about downsizing your home and shifting to a retirement home or village, or you may feel energised by the prospect of living independently without the burden of home maintenance. However you approach retirement living there are many benefits to moving to a village.
A great retirement village is designed to offer a truly fantastic lifestyle, catering to those who cherish the freedom of independent living while relishing the many benefits a retirement community brings such as companionship, socialisation, shared activities and of course, multiple levels of on-site medical care and attention when required.
These days, a modern vibrant village can be an attractive option whether you are 60 or 90 years young. 
With villages dotted around the country you may have the option of finding one that suits your preferred environment, be that the serene beauty of coastal living, the charm of nearby golf courses, or the convenience of city living. Many villages offer unit styled homes, single stand-alone homes or a combination of both, couple this with monitored rest home facilities and respite care and you can be assured whatever your care needs are in retirement that you can be looked after for the rest of your wonderful life.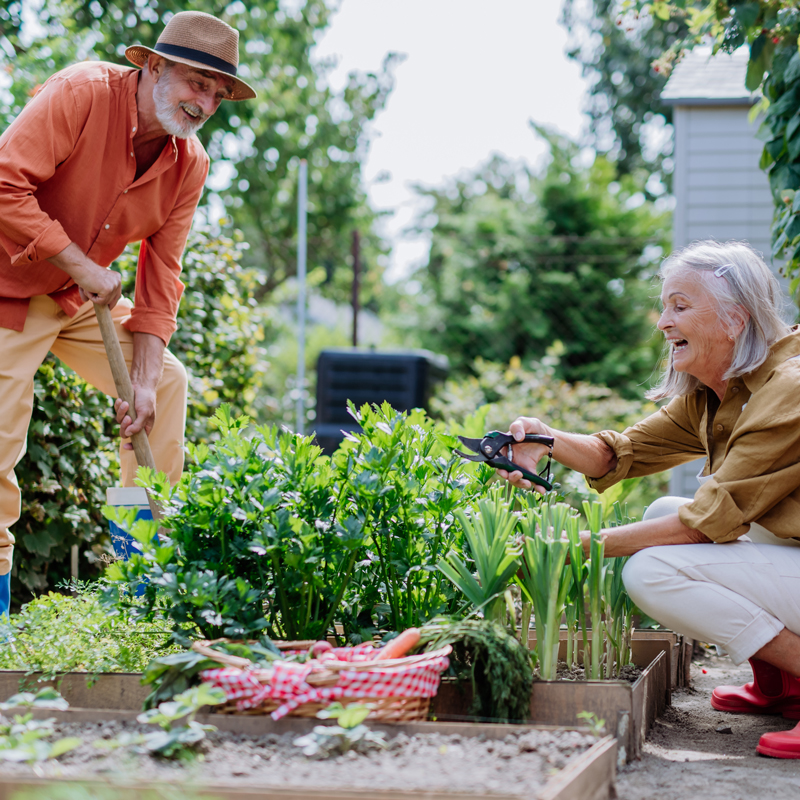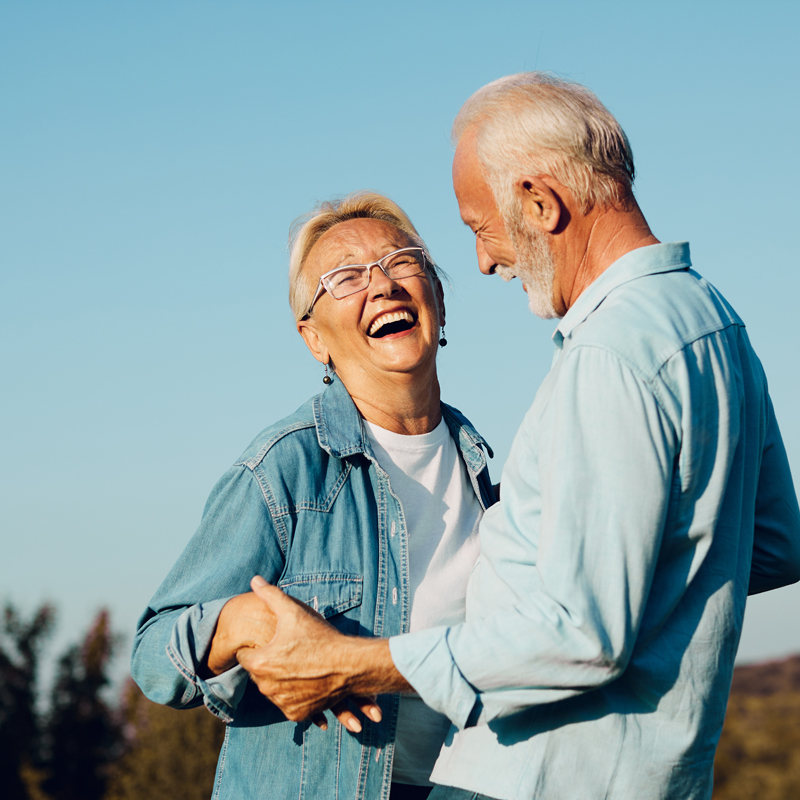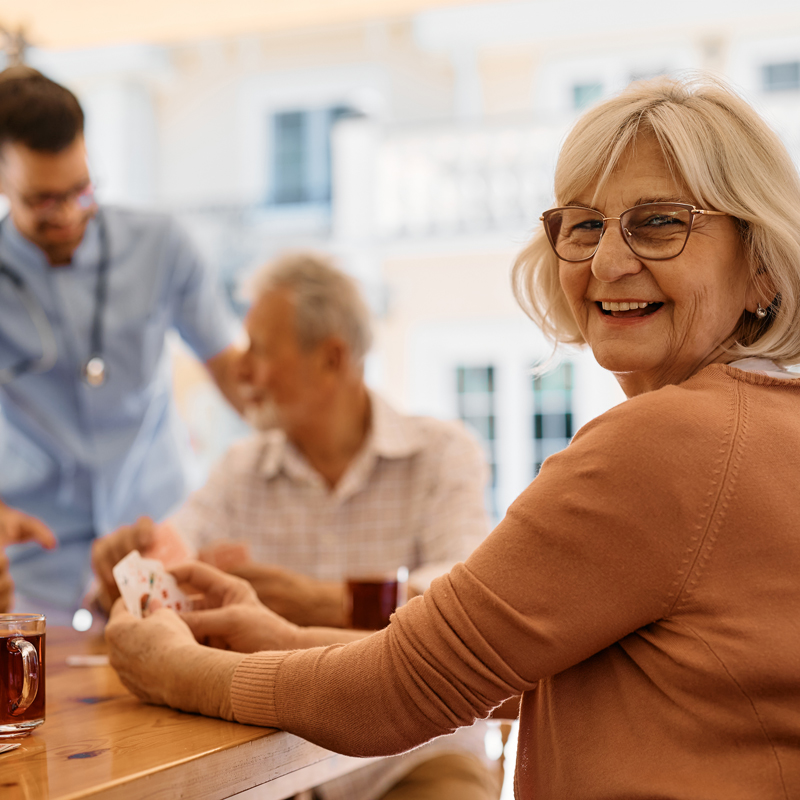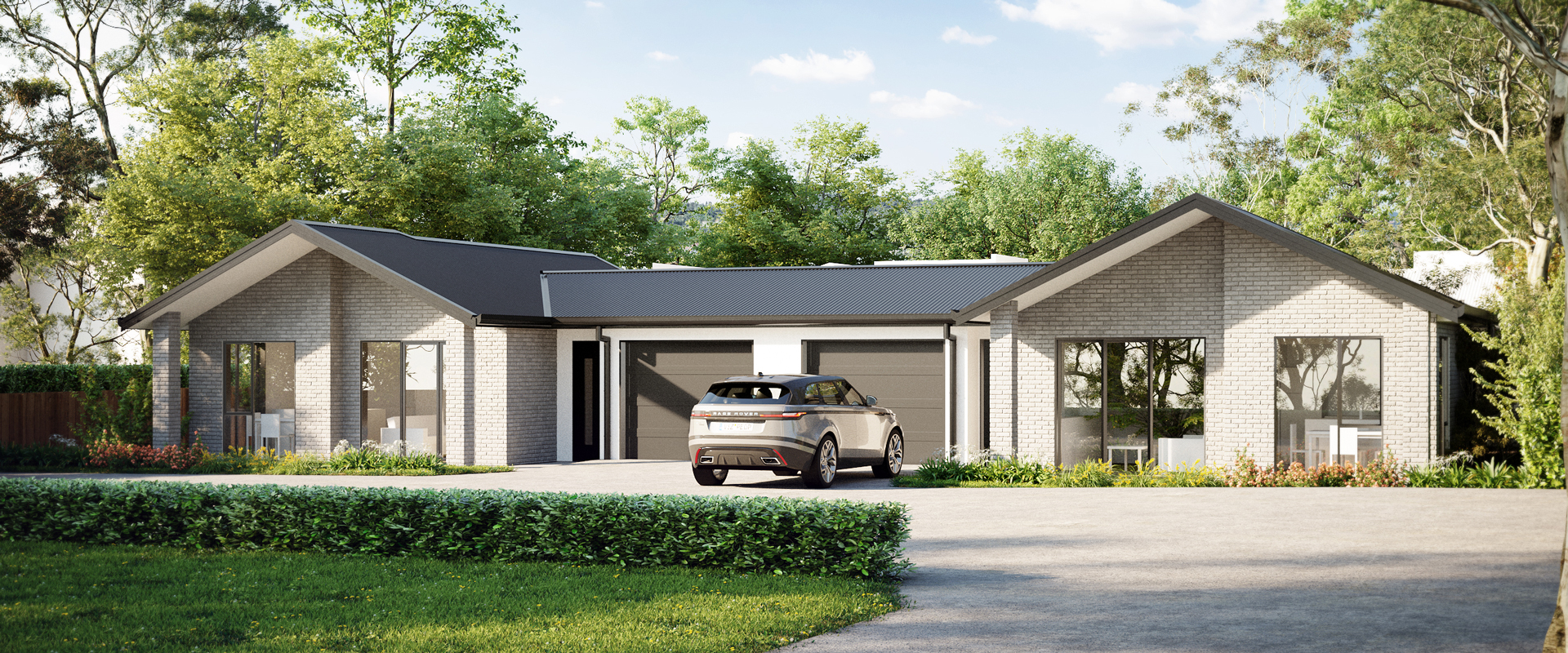 Indulge in a lifestyle that not only assures your independence but also promises supportive care and an enriching, urban environment allowing you to thrive in a modern well designed community close to all that South Taranaki has to offer.
Trinity Village will be run by the Trinity Charitable Trust. We take enormous pride in being one of NZ's few privately owned, not-for-profit rest home operators. We aim to provide a carefully planned environment that inspires community connection and caters to the diverse needs of individuals aged 65 and above where the focus is providing you with exceptional care and lifestyle opportunities over excessive profit.
Our village will be thoughtfully crafted to ensure your lifestyle preferences are met with utmost care. You won't feel crowded in our 2 bed, 2 bathroom units, built for individual privacy and positioned to make the most of the sun.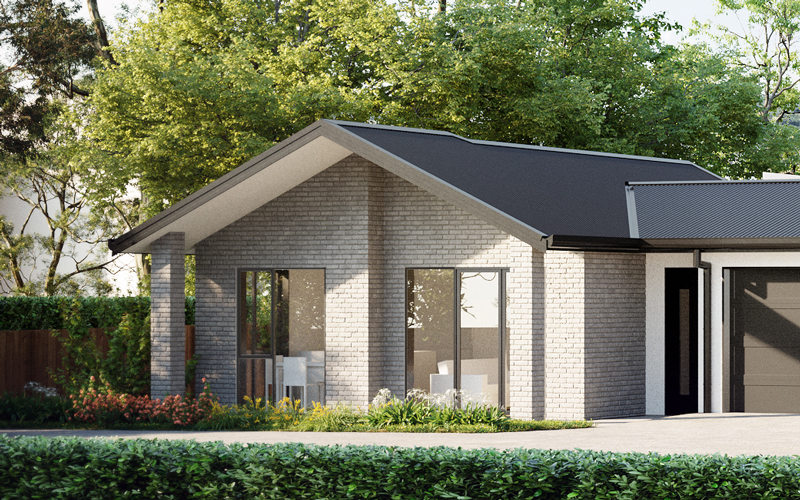 Your architecturally designed home will make the most of passive design principles to keep you warmer in your home and create energy efficiencies that lower your cost of living. The way we look to operate, the layout and the design of the village and buildings are design to be certified to GreenStar ratings as prescribed by the New Zealand Green Building Council which quantifies our intent to care for the health, comfort  and wellbeing of our village residents and the sustainability of our environment.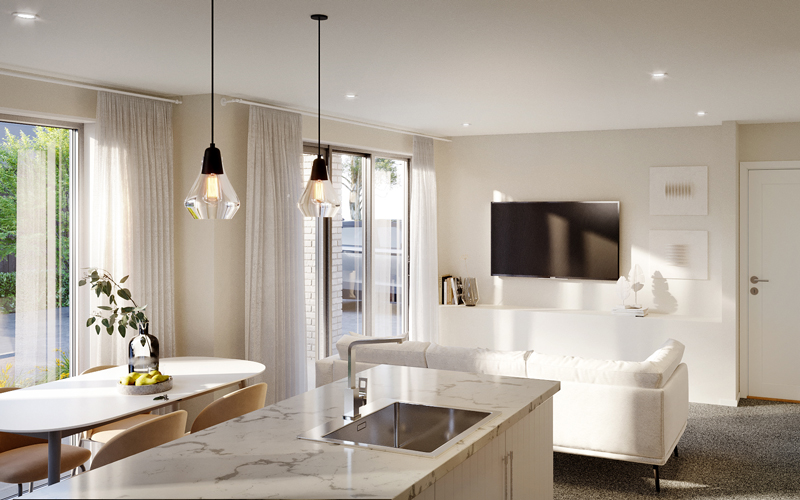 With a footprint of around 100 sqm including garaging, your newly built home will have quality exterior finishes of brick and weatherboard and beautiful neutral interiors allowing you to add your own personality through furnishings. Outside you'll find architecturally designed landscaping with plant selection chosen specifically to thrive in the Taranaki climate.
With a strong focus on wellbeing, we will also offer a comprehensive range of care options. This means that you can continue to enjoy the enriching village lifestyle for as long as you desire, knowing that expert medical support and assistance are readily available if ever needed though our on-site home and hospital.
At Trinity, our ideals revolve around thoughtful and controlled village development. We prioritise gradual growth, allowing the community to flourish in small, settled pockets. This approach ensures a harmonious and connected community, free from the drawbacks of excessive expansion, unoccupied units, prolonged construction, and disconnected residents.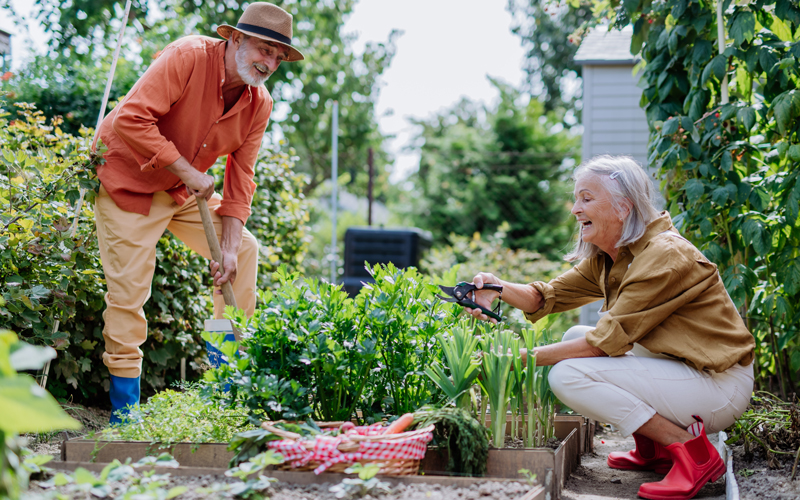 At Trinity Village in Hāwera, Taranaki, we believe that choosing the right community can truly enrich your quality of life. We warmly invite you to explore the promise of modern urban independent living coupled with our unwavering commitment to providing exceptional support and care. Take the first step to enjoying the rest of your life at Trinity by filling in the expression of interest form below.

In Partnership With The Community
One of the benefits we intent to provide is a close connection with community. Rather than crowding the village environment and taking up vital living space with large halls or recreation facilities, we intend to encourage our residents to utilise the local community facilities.
One of particular interest will be the construction of Te Ramanui o Ruapūtahanga, the district's new library, arts and culture centre, an exciting brand-new 8 million dollar development which is centrally positioned on the corner of Regent and High Streets. Also close by is the TSB Hub with its many sports grounds, indoor courts and a modern health and fitness centre. Right next to that, the PowerCo Aquatic Centre where you can swim all year-round in a warm indoor pool, or soak your cares away in the spa.
On top of this King Edward and Naumai parks will give you the opportunity to stretch your legs and take in the beautiful grounds and gardens both natural and manicured.
Trinity will be perfectly positioned near the heart of Hāwera, and, if you are unable to use private transport Trinity will help arrange transport to these facilities.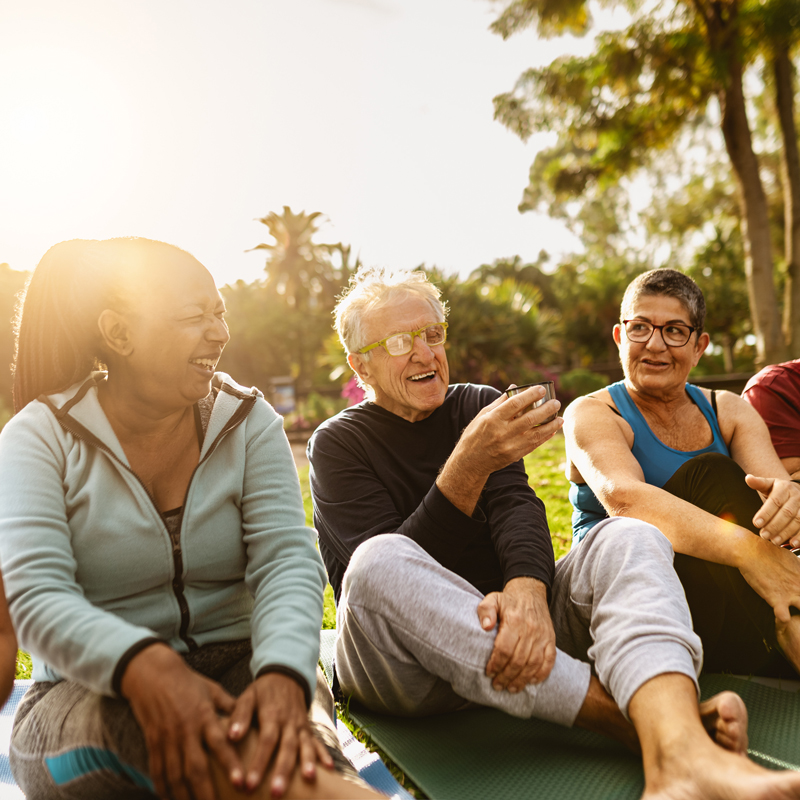 Our villas are to be designed at a level 7 or better Homestar rating

While a new home today is built to the NZ building code is safe and comfortable, designed to be certified Homestar rating brings additional benefits. This implements features to reduce waste, water consumption and energy while promoting sustainability, comfort and a healthy living environment.
Low-flow showerheads and of recovering rainwater for garden reuse
Waste management systems for waste reduction
Installation of sound insulation and energy-efficient appliances
The use of native over exotic plants, fruit trees and vegetable gardens
Security and safety design along with emergency support
That are free of volatile organic compounds
Exclusive Unit Opportunities

Our Vision For The Village.
We are committed to responsible, sustainable and phased development that aligns with our residents' needs and desires, ensuring responsible management, fiscal accountability and maintaining a desirable growth level.
As part of this sustainable growth model, our focus is to create a brand new premium-level home and hospital facility, the funding of which will come from the equity gained from the phased development of the village.
As we incrementally build up each stage of the village we will come closer to our goal of creating a legacy of exceptional retirement living, redefining the possibilities and setting new standards within the industry. New villas will be built over the next few years.
The home and hospital facility promises to offer modern medical care as well as contain a 56 bed care home and 27 care suites. Overall, the village is set to grow to 37 two bedroom villas with stage one being the creation of 12 two bedroom villas, each architecturally designed to the NZ Building Council's Green Star standards, ensuring lower living costs and warm long-lasting homes.​
If village living isn't for you we have great rest home options available.
Fill in the details below to express your interest, or to simply find out more about Trinity Village.